KEEP THE FOLLOWING INFORMATION FROM
THE ARCHDIOCESAN GUIDELINES IN MIND.
St. Junipero Serra Parish
Confirmation Program Guidelines
(Taken from: Sacramental Guidelines for the Archdiocese of Hartford)
PARENTS

a) The initiation of children into the sacramental life is for the most part the responsibility and concern of Christian parents. They are to form and gradually increase a spirit of faith in the children and, with the help of catechetical institutions, prepare them for the fruitful reception of the sacraments of Confirmation and the Eucharist.
b) Suitable parental instruction is to precede the celebration of the sacrament.
c) Where the faith of the parents is manifestly weak, the Confirmation of their children provides a teachable moment for spiritual renewal. However, the event should be viewed as an occasion for affirmation and hope, not challenge and confrontation.
CANDIDATES FOR CONFIRMATION

a) The call to confirmation comes as a result of inner maturity and commitment of faith in Jesus. This factor should prevail over mere social custom.
b) The age of Confirmation will vary depending upon the psychological level of development in the faith. In the future, the ninth grade will be the expected minimum. However, it is preferable to confirm in the tenth grade rather than earlier.
c) The immediate program in preparation for Confirmation should be gradually raised to an increasingly higher age of maturity. A gradual process will ensure an orderly transition.
d) Where a candidate is manifestly unprepared for Confirmation because of negative motivation or total neglect of the Eucharist, the sacrament is to be postponed.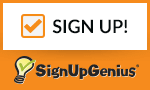 CONFIRMATION PROGRAM 2017/2018